Welcome to Northern California Iaido Association Website
NCKF Iaido Summer Camp 2022
Northern California Iaido Association is excited and honored to welcome back Ito Tomoharu Sensei, Iaido Kyoshi 8-Dan, Kendo Kyoshi 8-Dan from Tokyo for an intensive 3 day iaido seminar. This time we are not offering a promotion test, so the extra time will hopefully allow shimpan/shiai training and koryu. Online signup is available. (You will need to mail in your checks/waivers afterwards; mail instruction will be available upon form submission.)
You may also download the welcome packet here
This is a map for the venue, Cubberley Center.
In order to maintain the highest level of safety for ourselves and our guests and follow local regulations, we are enforcing the following:
All participants must be fully immunized and have completed at least 1 booster. Dates required for registration.
All participants must wear masks while indoors at all times.
All participants must have waiver form signed , and mail (along with checks) mailed to
Kimiye Touchi
NCIA Treasurer
5010 Manzanillo Street
Fair Oaks, Ca 95628
Please make checks to: Northern California Kendo Federation or NCKF
NCKF Iaido Summer Camp 2017
The Northern California Iaido Association is happy to announce that we will be hosting the 2017 Iaido seminar and shinsa (kyu to shodan) Friday September 1 through Sunday September 3 at the San Jose Buddhist Church Betsuin, 640 N. 5th St. San Jose, CA.
Online signup is available. (You will need to mail in your checks/waivers afterwards; mail instruction will be available upon form submission.)
You may also download the welcome packet here
All participants must have waiver form signed , and mail (along with checks) mailed to
Kimiye Touchi
NCIA Treasurer
5010 Manzanillo Street
Fair Oaks, Ca 95628
Last but not last, please do not forget to include your Shinsa application if you plan on taking the shinsa grading.
PNKF Iaido Seminar/Tournament 2017
PNKF is hosting this year's PNKF Iaido seminar and tournament held on September 22nd through the 24th (Friday - Sunday). The seminar will feature Noguchi Hideo Sensei, Iaido 8th Dan, as well as two other instructors visiting from Japan. The location will be at Rain City Fencing Center in Bellevue. NCKF iaidoka membership is encouraged to attend
You can also download the invitation here
NCKF Iaido Summer Camp 2016
NCIA is happy to announce that it is hosting 2016 Iaido seminar in Northern California once again inviting those who are interested in learning the art of Iaido. Our guest instructor will be Matsuoka Yoshitaka Sensei, returning this year.after a four-year break. Matsuoka Sensei travels regularly to Europe and Brazil to teach the growing number of Shinkageryu students, was highlighted in Iaido Toranomaki, and has made a popular DVD. In addition, this year we will be conducting promotion test up to 1 dan. We look forward to making this seminar very successful with your participations and support.

The seminar will go from July 22nd (Friday) through July 24th (Sunday).

Here is our online signup form

You can also download our liability release, Shinsa exam application and our welcome packet online. Please fill up the online signup form above, print it out, and mail in the fees, waiver, and shinsa application (only if you're testing) to the address that you'll receive via email upon a successful online submission.
AUSKF Iaido National Seminar 2015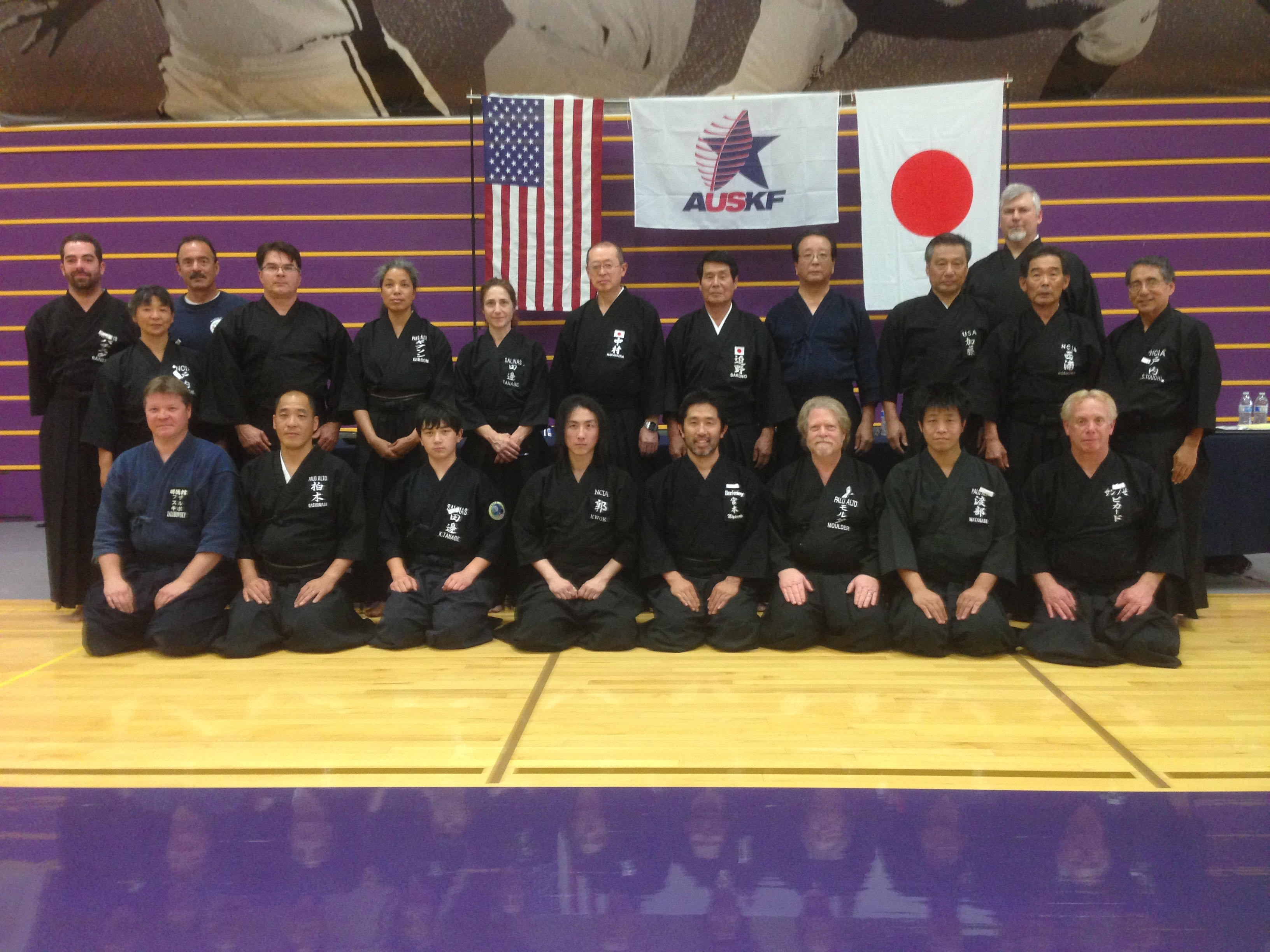 The NCIA thanks everyone for a successful camp!
Save the date! NCKF/NCIA will be hosting the AUSKF national iaido seminar this year in the San Francisco Bay Area. The dates are June 18-22, 2015. Location San Jose City College. Registration packet is available here. A form-only version can be found here . You may also find this supplemental information document useful.
A FAQ documentation has been added as of April 27, 2015.
You are also welcome to register online here . Please remember to print and sign the form when mailing the check.
checks for the AUSKF National Seminar must be made out to All United States Kendo Federation (no abbreviations)
Please check back at this site often. Please address all questions/concerns to
iaido2015@nckf.org
. You may also find us on
facebook
as well!
AUSKF Iaido Educational Tour 2015 3/20-3/21
The NCIA is hosting Chihiro Kishimoto Sensei, Hanshi Iaido 8 Dan, Kyoshi Jodo 7 Dan and Toshio Maehara Sensei, Hanshi Iaido 8 Dan, Kyoshi Jodo 7 Dan for 2 days. Both jodo and iaido will be covered. Please find all relevant information here.
What is jodo?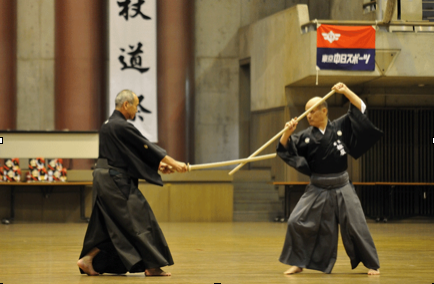 Jodo is taught as part of the All Japan Kendo Federation and now in the AUSKF. Practiced with a partner like kendo kata, 1 person has a bokken and the other uses a jo, or staff. Like iaido, there are 12 standard AJKF jodo kata as well as several koryu, or old school styles. Testing and taikai are arranged through the Kendo Federation. Jodo is excellent for learning maai, timing, seme, and taizabaki.
In memory of Richard Tanaka Sensei
To the United States iaido community,
As members of Northern California Iaido Association, under the NCKF, we would like to invite the iaido community to join us as we pay our final respects to Richard Koichiro Tanaka Sensei, kendo and iaido 5dan. Tanaka Sensei passed away unexpectedly on October 28, 2014 due to a combination of a mild stroke and a brain virus. Tanaka Sensei started iaido in 1999, was head iaido instructor for the San Jose Kendo Dojo, rose to the rank of 5dan, and was current president of the NCIA. We would like to remember him for his tireless efforts not only to educate himself and impart his knowledge and energetic style to his iaido students, but also to grow the iaido community in Northern California.
We ask your support as we pledge to continue his good work by hosting the 2015 AUSKF Iaido Camp in the San Jose Bay area.
Tanaka sensei was laid to rest on November 3. Please join us in wishing deepest sympathies to his family.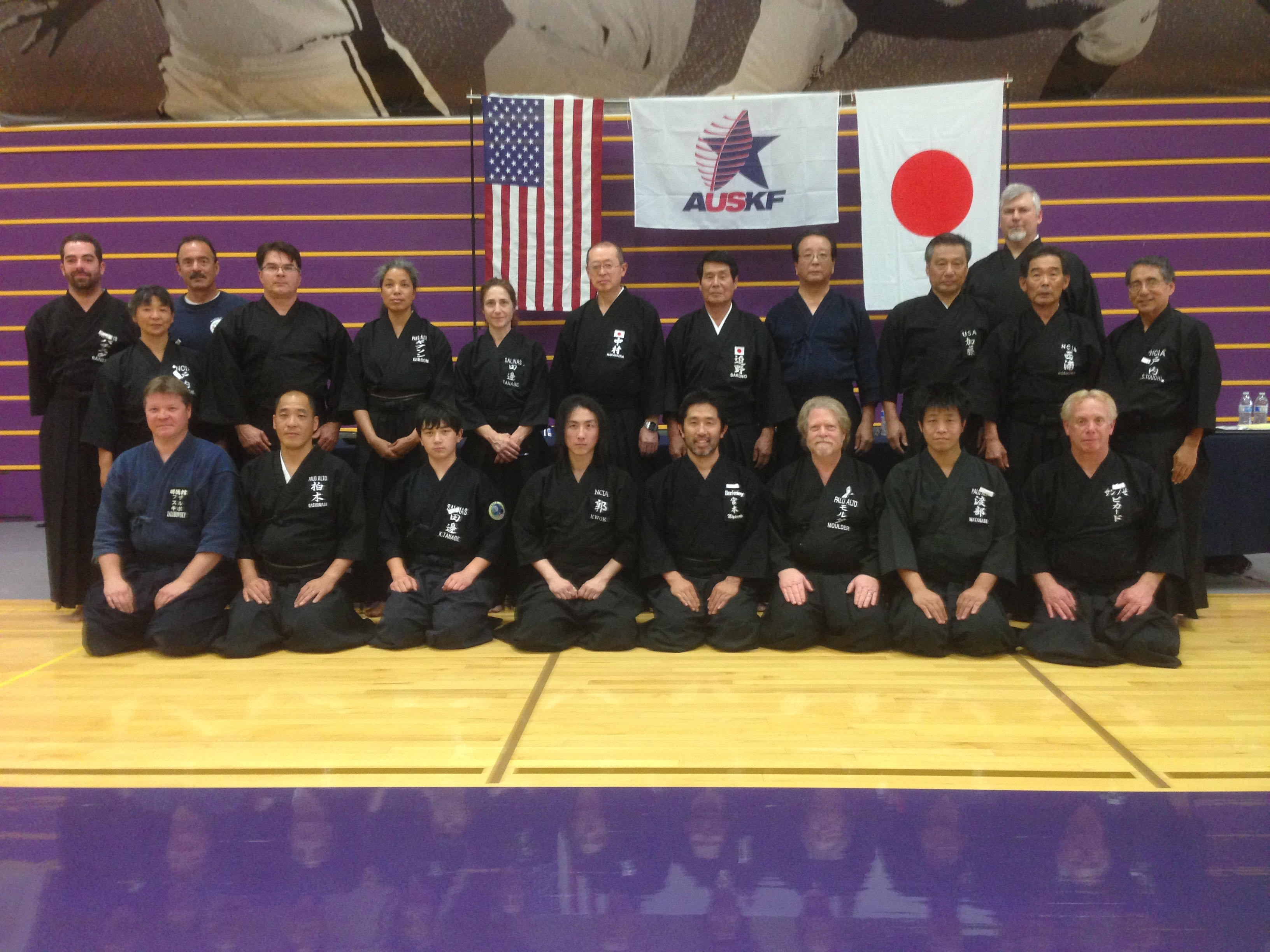 The NCIA thanks everyone for a successful camp!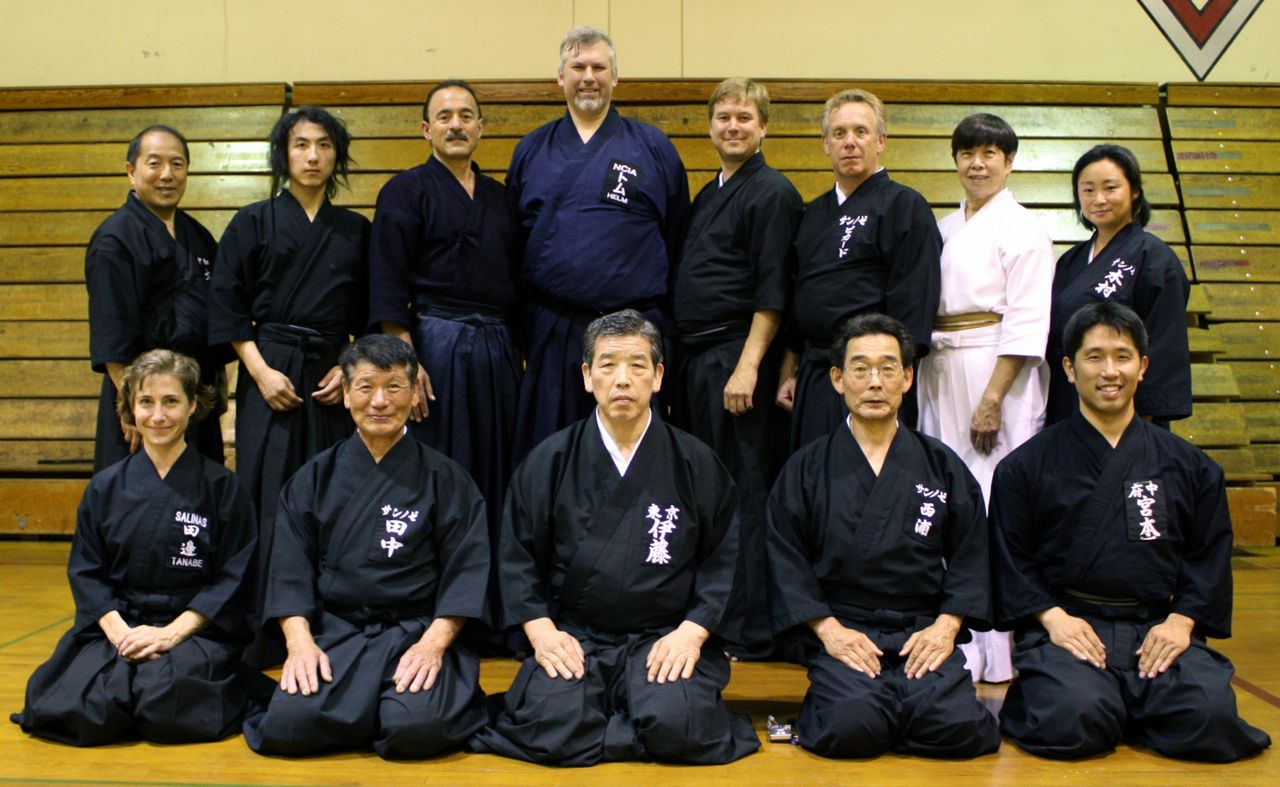 NCIA 2010 Summer Camp (Guest Instructor Tomoharu Ito sensei)