NCKF Events and Calendar
The NCKF and affiliate Schools "Dojo's", sponsor an average of 12 tournaments throughout the year.
In addition, the NCKF sponsors 12, monthly mass practices, or "Godo Keiko"; two rank testings, The Northern California Kendo Championship, an annual NCKF summer camp, and special seminars. .The NCKF also co-sponsors the yearly North South Tournament with the Southern California Kendo Federation.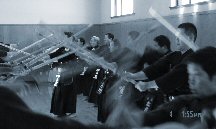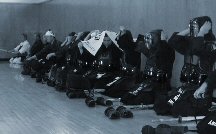 Godo Keiko
A Federation wide practice is held once each month, usually on the first Sunday of the month.
Godo Keiko at Nichiren Temple.
First Sunday of each month ($3.00 per kenshi)
(dates change some months, so check calendar.)
map it!



Due to changes during 2011, please check Federation's event schedule or calendar for exact time and location of Godo Keiko.


iaido:

11:30am - 1:00pm

kata:

1:00pm - 1:45pm

kendo:

1:45pm - 4:00 pm

NCKF meeting:

4:15m - 5:30 pm
2023 NCKF CALENDAR
The most recent copy of the federation's event schedule is available here.

Do not email nckf.web@gmail.com directly. All messages sent there will be dropped.